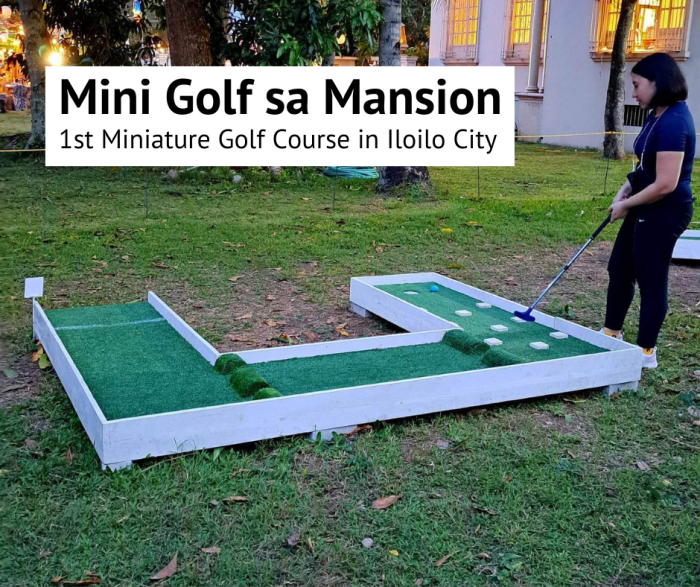 The Molo district of Iloilo City offers a lot of attractions for the local or the tourist: Molo Church, Plaza, and heritage houses. One of the iconic old houses is the Molo Mansion or also known as the Yusay-Consing Mansion. The Mansion has been acquired by the SM Group and is now a cozy place known for food and Instagrammable visuals.
Aside from food and the "Old Iloilo" vibes of the Molo Mansion, there are also fun activities to try with friends or family. The newest attraction and wholesome activity in the Molo Mansion is Mini Golf sa Mansion.
What is Mini Golf?
The word "golf" might be intimidating for some, but for mini golf, no prior training is required. Miniature golf, also known as "mini-putt", "crazy golf", or "putt-putt" is an off-shoot to the game of golf. There are golf "fields" with various obstacles and varying difficulty. The goal is to get the golf ball in the hole with the least number of moves. The winner is the player who can score the least number of points.
At Mini Golf sa Mansion, there are 12 mini golf fields. It is fun and challenging as there are small tunnels, walls, holes, and obstacles to get through while playing the game. For playing, you need some skill and strategy in moving the ball with the least number of moves until the goal is reached.
The game is great for friends and family. I went with two other friends and I feel like it might be more fun with more people playing.
Photos: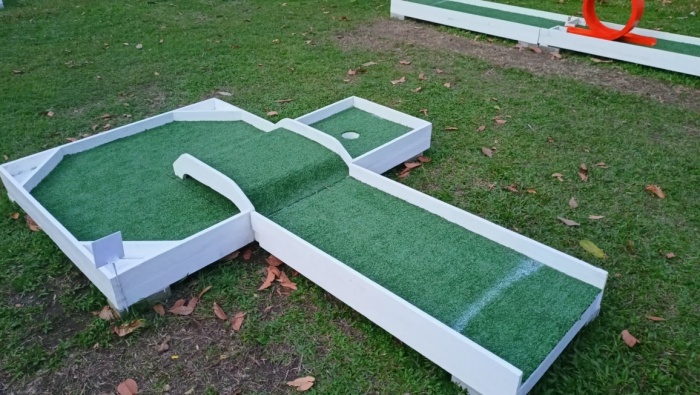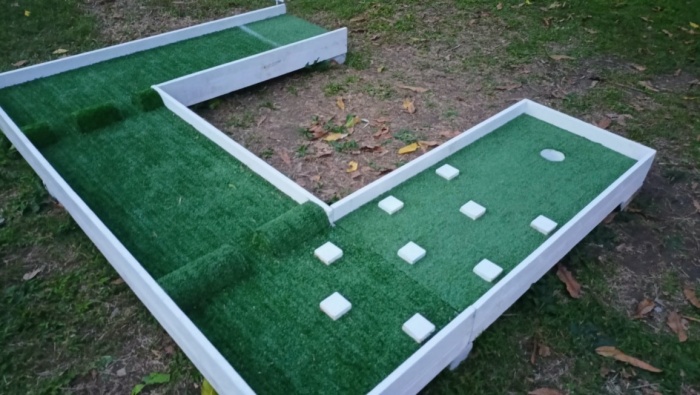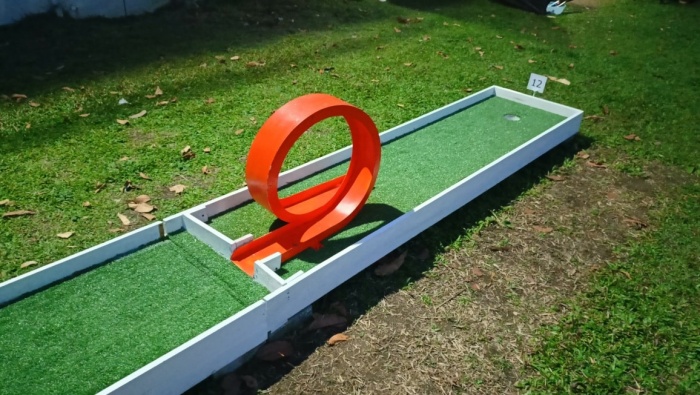 Rates
Adults: P 100.00
Kids 5-12 years old: P 70.00 (Must have an accompanying playing adult)
Senior Citizens: P 80.00
Mini Golf sa Mansion Rules
The minimum age for children to play is 5 years old.
Children 12 and below can only play with adult supervision. The Facility will only have a maximum 50 people at any given time. No drive swinging, roughhousing, or horseplaying.
Do not stand on any of the platforms.
Customers must also adhere to all rules set by the Molo Mansion
Swinging the putters on the Molo Mansion lawn grass is prohibited Littering is prohibited on the Mansion grounds.
All customers will undergo a game briefing and safety briefing on hole 1.
Please return putters and polls after the last hole.
Failure to follow rules will result in warning, forfeiting of game and permanent banning.
You can find Mini Golf sa Mansion just behind the Molo Mansion.